Last week, I received a fat envelope, postmarked from Arizona, from the Department of Economic Security.   Never having heard of the Department of Economic Security, I nearly tossed it; but opening it on a whim, I found the cutest little B of A debit card, festooned with cacti.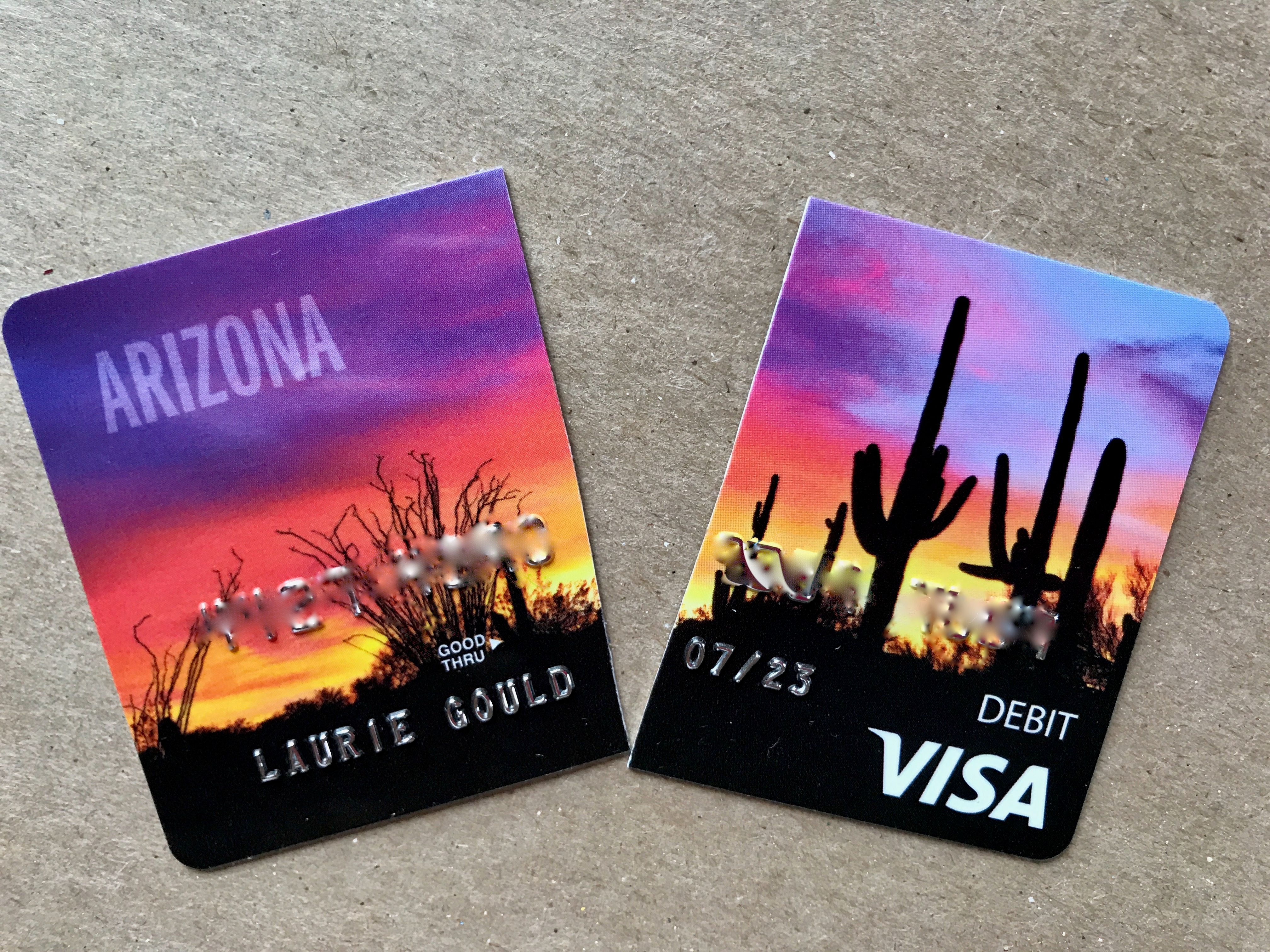 The explanation was perfectly obvious.   A couple of weeks earlier, I'd sent in the paperwork (there was a lot of it) to transfer to me and my brother control of my recently-deceased mother's bank account.    B of A had acknowledged receipt of the documents but I'd had no further word.  Clearly this card was the response, the account access I'd requested.    The Department of Economic Security is thus-named because you really can't be too careful when disposing of the assets of the deceased – "economic security," for B of A, must mean dotting the I's and crossing the T's to avoid blundering into any ugly estate disputes.  The fact that a card for a Florida account came from Arizona?   These two states must be part of the same B of A business unit.   While not an obvious geographic match, the states have much in common: both AZ and FL attract a lot of retirees.   Plus, they are both hot!   True, Florida is way too humid to suit your typical cactus.  But the good folks of B of A are bankers, not horticulturalists.   Obviously. 
You will be as surprised as I was to learn that the card was in fact connected to an Arizona unemployment claim made in my name, using my (Boston) address and my social security number.   As I discussed with the B of A rep, it is true that I am not employed in Arizona.   On the other hand, I am neither unemployed, nor am I a resident of Arizona; so perhaps setting up an account to receive my Arizona unemployment benefits is not the appropriate choice.  The fine folks at B of A provided me with an 800 number for the AZ Dept of Economic Security (the unemployment office, as it turns out) where, they assured me, I could quickly and easily file a fraud claim.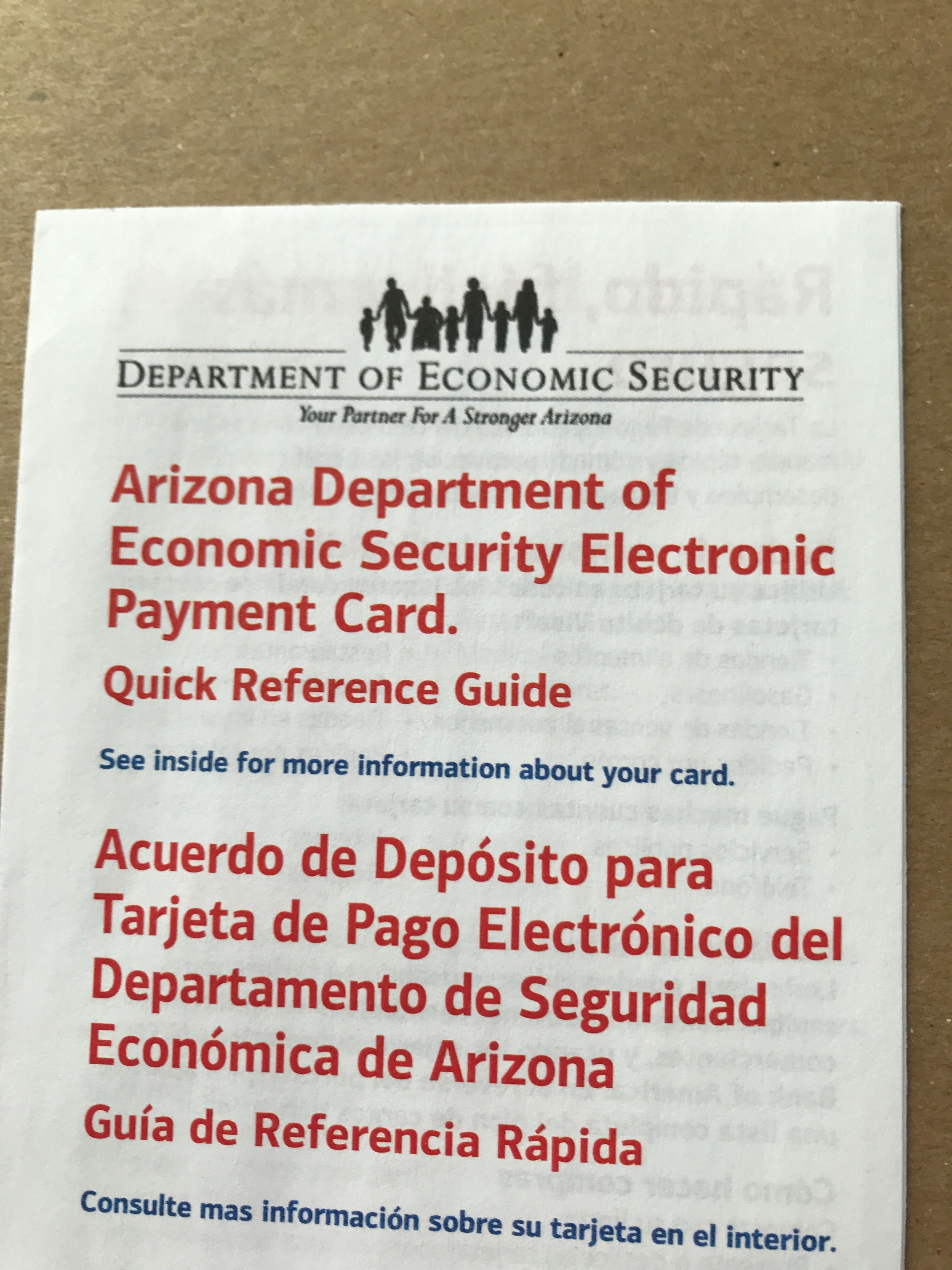 This number actually connected me to a rambling voicemail message explaining that the Arizona Dept of Economic Security is up to their eyeballs in obligations and I should not, under any circumstances, expect to talk to a human.  However, I could easily meet all my Economic Security needs on their website.    It took a while to find the fraud-related pages on the site; and those pages were geared towards people whose legitimate claims had been denied.  It seems that Arizona's unemployment system has been deluged by fraudulent unemployment claims tied to out-of-state addresses; and so, the website explained, they have determined to preemptively deny virtually all of them. 
Virtually all of them:  but not, as it happens, the one that was purportedly made by Laurie Gould of Boston, MA. 
There is a perfectly obvious explanation, in fact, for why the Arizona Department of Economic Security thought that this particular claim was legitimate.   According to Google, there is actually a Laurie Gould living in Arizona!   She is an administrator at the National Laser Institute, which (according to Google) is the Leading Cosmetic Laser School in the nation.    The National Laser Institute also has some outposts in Massachusetts; they are undoubtedly a peerless choice for all your Botox and tattoo removal needs.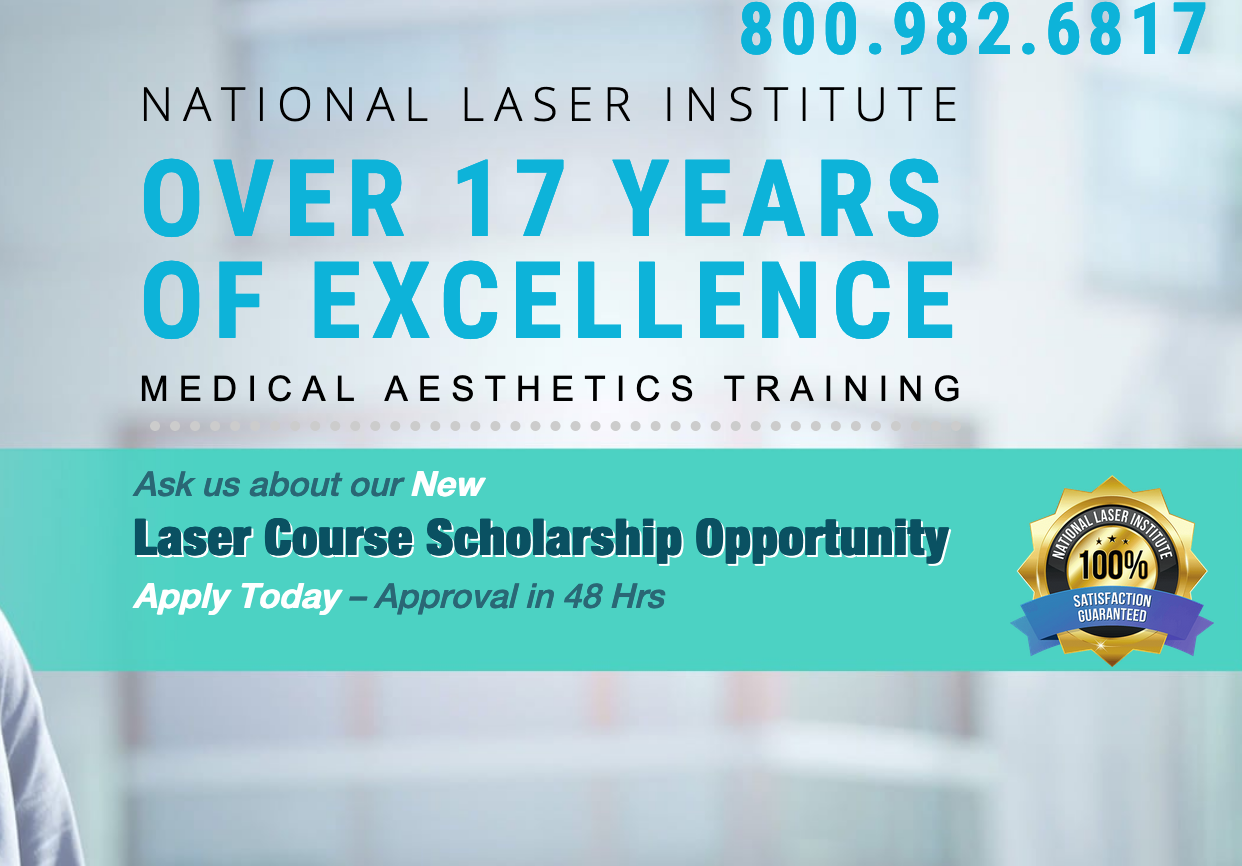 Further, while there is no city or town named Boston in Arizona, there is something called the Boston-Arizona Mine (it's a zinc mine in Yavapai County, should you be planning your next vacation).   Also, MA kind of looks like AZ if you look at it sideways, and are inebriated.  Obviously. 
Dealing with the whole identity fraud thing took up the better part of a work day, what with puttering around the Department of Economic Security website, filing a police report, and then freezing my credit, which has to be done separately for each of the three rating agencies.   It's gotten much easier to freeze your credit—I tried to do this a few years ago, after one of those giant security breaches, but gave up because the explosion of forms broke my printer.  Nowadays you can do the whole process online.   The credit rating agencies confirm your identity by asking you a series of questions that are alarming in their intimacy.   They ask you to confirm your children's middle names, your mortgage balance, the number of the street address where you lived 10 years ago, the number of the street address where you lived 30 years ago.  The credit agencies know your life history better than you know it yourself. 
And then there was this question, posed by Transunion: 
With which state is Raj Patel associated? 
Arkansas 
Colorado 
Utah 
None of the above 
I don't know a Raj Patel.   At least, I don't think I know a Raj Patel.   But there is a perfectly obvious reason why Transunion thinks that I do. 
I haven't the slightest idea what that reason is. 
But let me just send this message to Raj, in case he happens to read this:  
Raj, I hope our relationship meant every bit as much to you as it did to me.  I will always treasure our time at the zinc mine in Yavapai County.   And I'm sure you'll agree, Raj, that Yavapai County is the perfect place to grow a cactus, no matter what the bankers say.